"...Irresistible and heartbreaking..."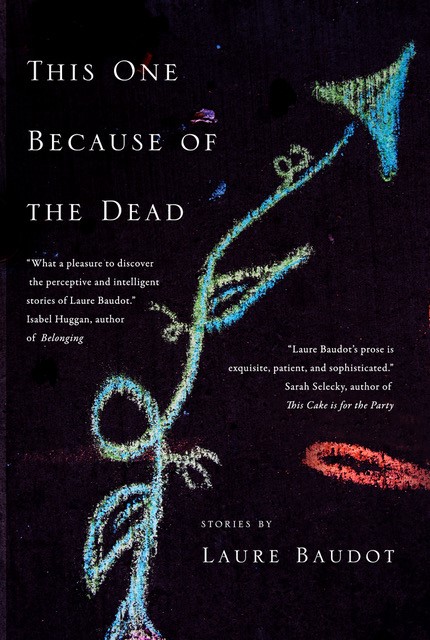 This One Because of the Dead
News
Sign up for news about readings and the launch events.
Reviews!
This One Because of the Dead (Laure Baudot) and Frying Plantain (Zalika Reid-Benta), reviewed by Jessica Young in Quill and Quire.
"The Books Behind Worry," by Jessica Westhead at The 49th Shelf.
Laure Baudot is an author and martial artist. With Toronto as her base, she travels the world with her adventurous husband and three children. Her debut collection of short stories, This One Because of the Dead, was published by Cormorant Books in April 2019. Her work has been published or is forthcoming in literary journals including The Antigonish Review, Wasafiri Magazine, The Danforth Review, The Fertile Source, Found Press, and Prairie Fire.
Laure is currently working on a graphic novel about a girl karate-ka, based on her experiences as a karate student and instructor, as well as a novel. She is represented by Rachel Letofsky at The McDermid Agency. Her literary, feminist blog about karate can be found at pregnantladydoeskarate.com.